Posts by vmsuk_pr
Veracity Solutions Ltd. developer of the VIEWSCAPE Core PSIM solution, became the latest company to be invited to join the Airports Centre of Excellence (ACoE). ACoE will work with the company to provide innovative and world-class solutions for airport operations and to improve the passenger experience. The recently launched ACoE continues to build its community of members.
By any measurement, the Open Day Event at the Visual Management Systems Ltd. Head Office in Glasgow was a huge success.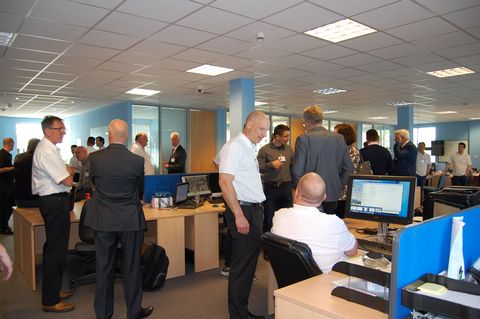 Following the successful International launch of the next generation of TITAN products at Intersec in Dubai, this was an ideal opportunity to introduce TITAN VIEW, TITAN VISION and TITAN SIGMA to an eager UK audience and have some fun whilst doing so.
This privacy policy sets out how Visual Management Systems uses and protects any information that you give Visual Management Systems when you use this website.

Visual Management Systems is committed to ensuring that your privacy is protected. Should we ask you to provide certain information by which you can be identified when using this website, then you can be assured that it will only be used in accordance with this privacy statement.
Contact us at Tel. +44 141 643 3070